Backup, Data Forensics & Data Recovery
When hardware failure or disaster strikes, it's essential that your business has a reliable and robust backup system in place. All too often we have seen businesses struggling with out of date, incomplete, corrupt or simply unusable backup files. Don't wait until it is too late; protect your company with one of our dependable backup solutions.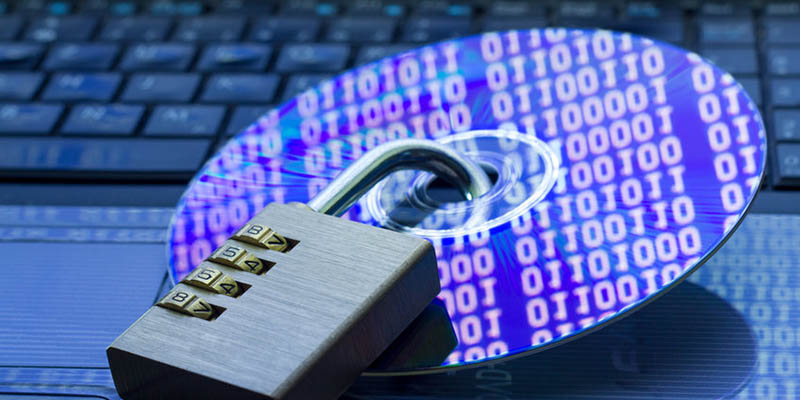 Acronis Cloud Acronis can store and manage all of your backups off-site in their secure cloud. You can access and manage everything from a single portal and you can set up different types of backup plans to suit your needs:
Entire Machine
Disks and Volumes
File & folders
System State
You can choose to store these backups in the Acronis Cloud or you can store them to another location of your choosing. For example, a network available storage array in your data centre. You can also choose to enable Application Backups for a server:
Microsoft SQL
Microsoft Exchange
Microsoft SharePoint database and front-end servers
Active Directory Domain Services
This allows you to recover the application without having to recover the entire machine.
Schedule your backups.
Select your retention periods.
Enable Encryption.
Store your backups compressed.
BackupAssist
With BackupAssist you can control everything about your backups, when, where, how often, for how long. You control the location that the backups are sent to. For those of you who want to manage everything in-house, this software gives you the power to do so. No monthly fee or licensing, simply a one-off cost upfront.
Disaster Recovery
We can provide replication for servers in different ways, whether it be server-to-server or replicated into our Cloud space. You could have live replication of servers to our data centre space on a set time period for automatic switchover in case of on-site disaster, or even to a separate server on-site in case of complete failure. DR with Continuous versus DR without Continuous: Your server is destroyed in a fire.
You would inform us. From our managed data centre, all DR Virtual Machine's (VM's) can be booted instantly.
You can then use the VM's in our off-site environment, allowing your business to continue with minimal disruption.
Once a new server has been created on-site we can then copy the data back in reverse and boot when ready.
DR without Continuous:
DR with Continuous:
You have as much data as the last replicated data sync. This would be tweaked, but realistically this would be a loss of data from between 10 minutes to 2 hours.
Data Forensics & Recovery
We have a lot of experience with analysing data with in-house expertise in a number of different database platforms.
We have used this experience in the past for many purposes such as Advanced Exchequer data clean-up, reporting and analysis for different areas such as financial reporting, stock control, customer analysis, as well as much more.
As part of our business core, we have integrated Advanced Exchequer with a number of solutions covering a wide scope. The solutions range from eCommerce, Warehouse Management, Customer Relationship Management and Business Intelligence.
With years of database experience behind us, we are capable of analysing data from these many different systems as well as Advanced Exchequer.
As an example we have used this experience in the past for many purposes, such as Advanced Exchequer data cleansing, providing in-depth training sessions on Advanced Exchequer data management with customers, as well as assisting the maintenance and ongoing data entry within the accounting system.
Exchequer Dynamics owns 2 products for data extraction (ExSync) and reporting (ExReport) to allow rapid reporting and analysis on the data with massive speed improvements. This also allows us to create and provide reports for customers that would not run natively within Advanced Exchequer.
Replication
Data replication as a solution is something we understand very well. With many different products that integrate with Advanced Exchequer, we have created a middle-tier data conduit for Advanced Exchequer and other systems. We can also provide consultancy for other forms of replication.
ExFusion
ExFusion is our core product for data integration. It is a multi-layer data conduit that manages the data extraction, synchronisation and data write back to Advanced Exchequer from virtual any database-driven application. One of the features we have created for a number of systems is the ability to conflict resolve records. This means that we can tune how systems deal with a 'final' entry when a change happens on both sides. By doing this you can control the data so that it is replicated on both systems and is the same on either side.
Microsoft SQL Server Replication
We have experience in setting up Microsoft SQL Server for use in replication for various functions such as backup, view-only applications located at different sites, data display between different sites, mass data moving and more. We can discuss other forms of replication per your requirements, please contact us for more information.